Ex-Makhachkala mayor Musayev pleads guilty to abuse of office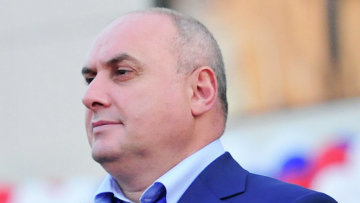 17:39 02/10/2018
MOSCOW, October 2 (RAPSI) – Ex-mayor of Dagestan's capital Makhachkala Musa Musayev, who stands charged with abuse of authority resulted in grave consequences, has pleaded guilty, a spokesperson of the Sovetsky Court in Makhachkala has told RAPSI.
The court will therefore hear his case using a special procedure without examination of evidence.
Investigators claim that in March 2016, the defendant transferred a municipal land plot with an area of about 17,500 square meters to the Construction and Industrial Joint-Stock Complex for 1.1 million rubles ($17,000).
According to an expert opinion, the market value of this plot reaches over 81 million rubles (about $1.3 million). Musayev has violated legally protected interests of the state and caused damage to the budget of Republic of Dagestan estimated at around 80 million rubles, the investigators' statement reads.
As part of the case, investigators conducted searches at Musayev's subordinates.