Russian lawyer turns to ECHR over Professional Ethics Code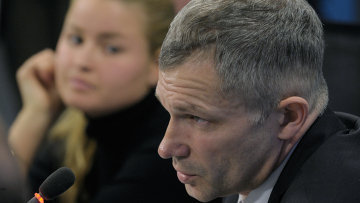 14:55 05/10/2018
MOSCOW, October 5 (RAPSI) – Attorney Igor Trunov has filed a complaint with the European Court of Human Rights (ECHR) challenging Russia's Professional Ethics Code of Lawyers, he has told RAPSI.
Trunov claims that provisions of the Professional Ethics Code discords with the principle of legal certainty and allows to bring lawyers to liability for actions not related to their professional duties.
The attorney earlier lodged lawsuits with Russian courts demanding to declare the Professional Ethics Code inoperative.
According to Trunov, the Professional Ethics Code and the Rules of Lawyers' Conduct fail to meet the Federal Law "On Legal Practice and Advocacy in the Russian Federation" and contain provisions contradicting with the principle of legal certainty and leading to corruption and abused discretion.
Legal examination of the Code's compliance with the Russian legislation and anti-corruption examination are necessary, he stated.
However, his claims were dismissed.
The lawyer believes that Russian courts have violated Article 6 (Right to a fair trial) and Article 10 (Right to freedom of expression) of the European Convention on Human Rights.
Trunov began challenging the Ethics Code after his disbarment in September 2016. The lawyer viewed the decision to disbar him as strange and unexpected because the Association had recognized his public activity as a disciplinary case. "I have spoken at a news conference about problems existing in the society, specifically about corruption in the bar. This particular speech at a public venue was declared a disciplinary case by the Counsel on the base of the Professional Code of Conduct. But the Code has never regulated public activities. That's why I think, this decision has a political component," Trunov said earlier.
In December 2016, Moscow's Lefortovsky District Court overturned the Moscow Regional Bar Association's decision on disbarment of Trunov and ordered restoration of his attorney status.