Russia's DIA seeks to recover $565 million from Nota-bank's ex-managers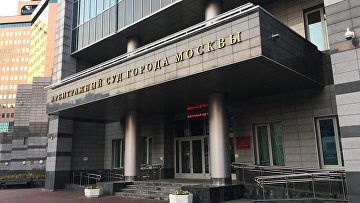 17:35 12/10/2018
MOSCOW, October 12 (RAPSI) - The Deposit Insurance Agency (DIA) has filed a lawsuit with the Moscow Commercial Court seeking to recover 37.3 billion rubles ($565 million) from nine former managers of Nota-bank, the DIA's statement reads.
The defendants in the case are ex-board chairman of the bank Dmitry Yerokhin, ex-financial manager Galina Marchukova and seven other managers. Marchukova was earlier placed under house arrest on embezzlement charges.
Examination of the bank by a temporary manager revealed evidence of deliberate bankruptcy of the financial organization. It was found out that in 2014-2015 persons in control of the bank manipulated the assets of Nota-bank.
The criminal case was launched in December 2015. In July 2016, Marchukova and her sister were charged with fraud and embezzlement.