Ex-receiver in charge of Rosneft subsidiaries to stay in detention until mid-November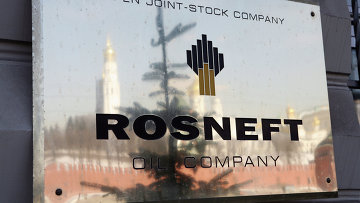 11:59 22/10/2018
MOSCOW, October 22 (RAPSI) – The Moscow City Court has upheld extension of detention for the former bankruptcy commissioner of several Rosneft subsidiaries Oleg Smetanin, who stands charged with embezzling more than 300 million rubles ($4.5 million), the court's press service has told RAPSI.
The defendant will remain in detention until November 16.
In early October, investigators brought final charges against Smetanin.
According to investigators, Smetanin and other defendant in the case Sergey Bogdanov have forged some documents; as a result, a paper debt amounting to 3.2 billion rubles (about $ 7 million) has been registered with a Rosneft subsidiary. According to Russia's Interior Ministry press-service, the defendants have used the forged documents to transfer 300 million rubles to the accounts of a dummy company. The money was allegedly cashed out and stolen.
Smetanin pleads not guilty.
In December 2013, a court declared Nizhnevartovskneftegaz bankrupt with Smetanin being appointed as a temporary manager of the company. In 2014, a debt of 3.5 billion rubles ($52.3 million) was added to the company's creditors demands list. Investigators believe the documents related to the debt have been forged.