Ex-St. Petersburg MP's sentence for corruption appealed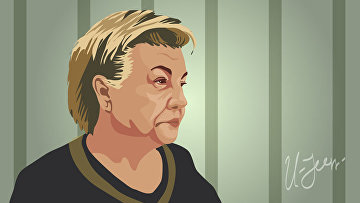 13:32 22/10/2018
ST. PETERSBURG, October 22 (RAPSI) - Ex-lawmaker of St. Petersburg's Legislative Assembly Svetlana Nesterova has appealed her 5-year prison sentence in a 4.8-million-ruble (about $74,000 at the current exchange rate) corruption case, the United press service of St. Petersburg courts has told RAPSI.
Nesterova was convicted in September. In addition to the prison term, the Krasnogvardeysky District Court of St. Petersburg fined her 6.1 million rubles. Prosecutors earlier demanded a 10-year prison term and a 10-million-ruble (about $153,000) fine for her.
According to the Investigative Committee, from June 2013 to December 2014, Nesterova organized embezzlement of budget funds allocated for reimbursement of two non-governmental organizations' expenditures for performance of social programs for senior citizens and people with disabilities. Investigators claim that she involved her assistants Vera Shishkina and Tatyana Kitova as well as the organizations' director Svetlana Gasanova in the crime.
Instructed by Nesterova, Shishkina, Kitova and Gasanova provided the Social Policy Committee of St. Petersburg, the chief controller of monetary grants, with false information on the scope and cost of services rendered upon social programs, the case papers read.
Therefore, the accomplices stole budget funds, 4.8 million rubles of which were funneled to then lawmaker Nesterova.
Kitova, Shishkina and Gasanova pleaded guilty. They received a 4-year suspended sentence each for complicity in embezzlement.