Bank assets of Spartak Moscow's Glushakov seized over divorce proceedings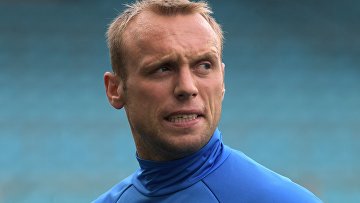 16:43 22/10/2018
MOSCOW, October 22 (RAPSI) – Moscow's Nikulinsky Disctrict Court on Monday blocked bank accounts of Spartak football club's halfback Denis Glushakov as part of divorce proceedings, his wife's lawyer Sergey Zhorin told RAPSI.
According to the attorney, damages sought have not been set yet because expert assessment of spouses' joint property has not been conducted. "We can just say that the issue is several apartments and monetary assets of the family," Zhorin added.
The football player has moved out about 300 million rubles ($4.6 million) before the divorce proceedings' institution, according to the lawyer's estimates. Attorneys of Daria Glushakova are demanding from banks disclosure of information on cashflows on the footballer's accounts.
The next hearing is scheduled for November 16.
Daria Glushakova filed an action for divorce, determining the child's place of residence with the mother and alimony against the footballer in September.