Ex-Fundservicebank top managers to remain under house arrest until end of year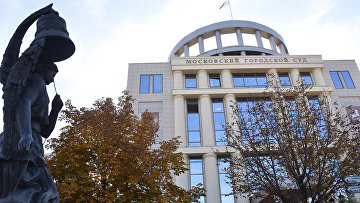 16:43 23/10/2018
MOSCOW, October 23 (RAPSI) – The Moscow City Court has upheld extension of house arrest for ex-president of Fundservicebank Alexander Volovnik and his former deputy Pyotr Ladonshchikov charged with embezzlement and gang organizing, the court's press service has told RAPSI.
The former bank executives will stay under house arrest until December 25.
According to investigation, Volovnik and Ladonshchikov are involved in embezzlement of more than 6 billion rubles ($92 million) deposited by Russia's space agency Roscosmos in the bank. Investigators believe that they have granted firms non-performing loans, and the funds have been moved overseas.
The defendants have pleaded not guilty.
The Moscow Commercial Court declared Volovnik bankrupt in December 2017.