Former GRU officer convicted of treason denied parole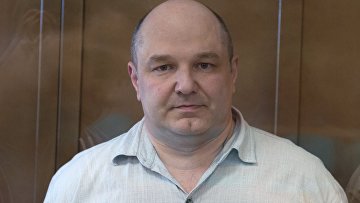 15:09 25/10/2018
MOSCOW, October 25 (RAPSI) – A court in Russia's Mordovia denied parole for Gennady Kravtsov, a former employee at Russia's GRU military intelligence service convicted of passing secrets abroad, his attorney Ivan Pavlov has told RAPSI.
According to the lawyer, the prison administration objected to the convict's early release.
Kravtsov was found guilty of treason and sentenced to 14 years in prison in September 2015. Later, the Supreme Court of Russia reduced his sentence to 6 years.
Kravtsov's case was classified and heard behind closed doors, so that no information leaked to the press. However, the media found out that Kravtsov, who worked as an engineer after his resignation from the GRU, sent his CV to apply for a position at a Swedish company.
Kravtsov pleaded not guilty. Investigators admitted that the defendant did not receive any payment from the Swedes.