Russia's DIA files $108.2 million lawsuit against ex-heads of Renaissance bank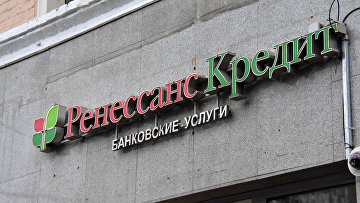 12:59 02/11/2018
MOSCOW, November 2 (RAPSI) – Russia's Deposit Insurance Agency (DIA) has filed a lawsuit with the Moscow Commercial Court seeking to recover 7.1 billion rubles ($108.2 million) from five persons, formerly in control of Renaissance bank, the DIA's statement reads.
Following examination of Renaissance bankruptcy, the DIA found that these persons provided credits to nominal legal entities and people incapable of paying debts back.
The DIA also found that at some point there was an alienation of the bank's securities and monetary assets with no compensation, causing damage to Renaissance and preventing repayment of its debts to creditors. The DIA noted that these circumstances serve as grounds for recovery of assets from the people formerly in control of the bank.
Renaissance bank was declared bankrupt by the Moscow Commercial Court in February 2016.