Moscow court upholds fine for Telegram's refusal to cooperate with FSB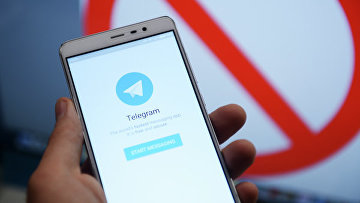 15:55 02/11/2018
MOSCOW, November 2 (RAPSI) – The Moscow City Court has upheld a ruling of a lower court imposing a 800,000-ruble fine ($12,000) against Telegram messenger for refusal to cooperate with the Federal Security Service (FSB), the press-service of the court has told RAPSI.
In June 2017, Roskomnadzor requested Telegram management to comply with the Russian legislation or face blocking of the messenger. Telegram founder Pavel Durov agreed to register the service in Russia. However, he refused to abide by "laws incompatible with Telegram privacy policy," Durov wrote on his VKontakte (VK) page in late June.
In July of the same year, Durov received the FSB requests to provide information for decoding messages of six app users. In September, law enforcement authorities drew up administrative protocols against Telegram because of law violation, as Durov failed to reply for the request.
In December 2017, the Meshchansky District Court of Moscow ordered Telegram to pay the fine for failing to provide FSB with information on decoding of messages.
On March 23, the Supreme Court upheld the right of the Federal Security Service (FSB) to request data on decoding of user messages.
On April 13, the Tagansky District Court issued a ruling on blocking Telegram. Russian media watchdog Roskomnadzor was tasked with putting a stop to sending and receiving messages in Telegram until the messenger fulfills its obligations by providing deciphering keys. The ruling came into force immediately. Roskomnadzor started blocking the messenger on April 16.
In August, the Supreme Court of Russia ruled that information required for decoding of digital messages is not classified as requiring restricted access and as such can't be treated as secrecy of correspondence.
According to the Federal Law "On Information, Information Technologies and the Protection of Information", organizers of information distribution on the Internet must submit information about users and their messages to the authorized governmental bodies conducting investigative activities and ensuring the state security.