High-ranking Bashkiria's prosecutor to stay detained on corruption charges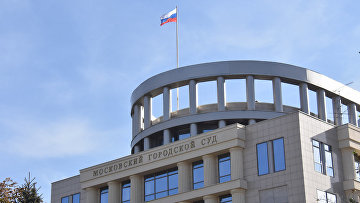 13:00 12/11/2018
MOSCOW, November 12 (RAPSI) – The Moscow City Court on Monday upheld a lower court's decision to place First Deputy Prosecutor of Russia's Republic of Bashkortostan Oleg Gorbunov charged with taking bribes in detention, RAPSI learnt in the court's press office.
Gorbunov will stay jailed until December 26.
According to investigators, in 2017, Gorbunov and one more republic's prosecution official Artur Sharetdinov received 10 million rubles (about $150,000) from a first deputy head of Ufa, the capital of Bashkiria, for repeal of an order on institution of a criminal case concerning a substandard housing resettlement program.
Gorbunov was arrested in late October while attempting to flee abroad from Moscow's airport Sheremetyevo. He could face up to 15 years in prison if convicted.