Ex-construction official's sentence for embezzlement mitigated by Russian court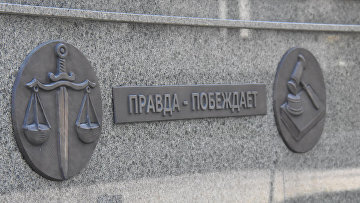 14:47 21/11/2018
MOSCOW, November 21 (RAPSI) – The Moscow City Court on Wednesday reduced a sentence of ex-deputy chief of the Federal Agency for Special Construction (Spetsstroy) Alexander Buryakov convicted of embezzlement during construction and reconstruction of the Defense Ministry facilities by 3 months, RAPSI reports from the courtroom.
Buryakov, who initially received 5 years, would serve 4 years and 9 months in prison. However, a 600,000-ruble fine imposed on the convict by Moscow's Presnensky District Court was upheld as well as prohibition to hold state service posts for 3 years.
Defense asked the court to change prison sentence to a non-custodial one, while prosecutors demanded to uphold the punishment in full.
In July 2017, various media reported the arrest of Buryakov. Investigators claimed that between 2013 and 2015 Buryakov conspired with unidentified persons to conclude several contracts with subcontractors on construction and reconstruction of nine facilities for the Defense Ministry of Russia. According to investigation, they embezzled about 1 billion rubles ($15 million).