Ex-Rosneft top manager accused of embezzlement returns to Russia aided by ombudsman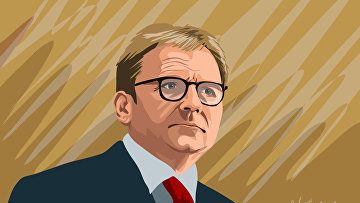 12:05 23/11/2018
MOSCOW, November 23 (RAPSI) – The former vice-president of Rosneft oil company Anatoly Loktionov, who stands charged with embezzlement, has returned to Russia with the assistance of business ombudsman Boris Titov, the ombudsman's press service has told RAPSI.
According to the statement, after his return all required investigative activities were conducted and investigators took an undertaking to appear from the businessman.
Loktionov has become a sixth prosecuted businessman, who has come back Russia, since the beginning of the year.
Loktionov was a vice-president of Rosneft from 1998 to 2004, later he entered the business market. In 2015, he became a defendant in embezzlement case. According to investigation, he was involved in stealing over 100 million rubles ($1.5 million) allocated for real estate construction in Anapa from DB Development shareholder Dmitry Garkusha.
The businessman calls the case against him contract. He notes that investigators, who had launched it, were convicted in 2016. In 2018, wanted Loktionov asked business ombudsman Titov to include him in his list of entrepreneurs willing to come back to Russia under the guarantees of impartial investigation and non-placement in detention.
Earlier, Titov submitted the so-called London list which comprises more than 20 persons evading Russian justice in Britain to the President. He also asked Prosecutor General Yury Chaika to render assistance in return of Russian businessmen under investigation from abroad. The ombudsman reminded Chaika of Vladimir Putin's order to handle each case and asked Prosecutor General for help in the impartial investigation.
According to the ombudsman, Russian tycoons living in the UK have asked for safe coming back home without being arrested and detained until the end of investigation. Several years ago, criminal cases over economic crimes were opened against each of them. Later, the cases were shelved, but they can be reopened at any moment, Titov said. Defendants in economic crime cases should not be detained, the ombudsman believes.