Former regional official gets 11 years for corruption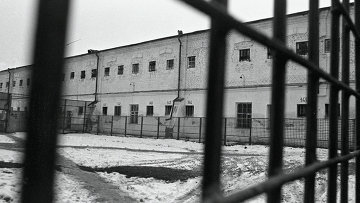 15:49 23/11/2018
MOSCOW, November 23 (RAPSI) – Ex-deputy governor of the Vladimir Region Dmitry Khvostov has received 11 years behind bars and a fine worth over 560 million rubles ($8.5 million) as part of a bribery case, Russia's Investigative Committee reports on its website Friday.
According to investigation, in 2014, Khvostov received a bribe in the amount of 1.4 million rubles through an intermediary for a making a certain decision concerning the region's budget bid to include a local preschool institution construction project into the federal program.
Moreover, between 2015 and 2016, he obtained a property right to an apartment worth about 6.4 million rubles (about $100,000) and money totaling to 9 million (about $140,000) as bribes for the approval and delivering of a housing project in favor of a local business person.
He also took some more bribes for certain official decisions in the total amount of nearly 3 million rubles, the statement reads.
Investigators have seized cars, cottages, apartments, land plots and other assets belonging to the defendant and his relatives.