Supreme Court upholds 11-year term for Russian man convicted of plotting terror attack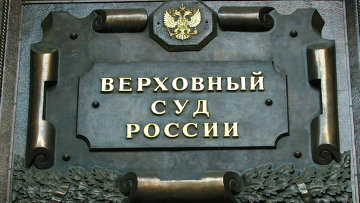 15:30 27/11/2018
MOSCOW, November 27 (RAPSI) – The Supreme Court on Tuesday upheld an 11-year prison sentence passed on Russian citizen Maxim Martynov for plotting a terrorist attack in one of shopping malls in Rostov Region, the court's press service told RAPSI.
Martynov was convicted and sentenced in September.
According to the Investigative Committee, Martynov has been preparing the terrorist attack since February 2017 along with his accomplice Ruslan Tambiyev. In spring 2017, the defendant acquired an explosive device which he later planned to activate in the mall's building.
However, the crime was not committed because Martynov and Tambiyev were arrested on May 24, 2017, and the explosives were seized, investigators said.
The North Caucasus District Military Court sentenced Tambiyev to 7 years in prison in late September.