Vostochny Cosmodrome contractor detained in $400k embezzlement case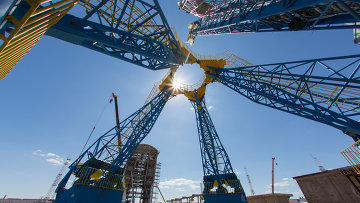 12:11 10/01/2019
MOSCOW, January 10 (RAPSI) – A court in Blagoveshchensk, a city in Russia's Far East, has ordered detention for Anton Novikov, CEO of LEO TELECOM company, a contractor of Vostochny Cosmodrome, as part of a 26-million-ruble embezzlement case (about $400,000), a statement published on the court's website reads.
Novikov is placed in jail until February 28.
According to the Blagoveshchensk City Court's press service, Novikov misappropriated nearly 26 million rubles belonging to the Operation Center of Ground-Based Space Infrastructure Facilities between August and December 2017. He was charged with swindling and could face up to 10 years behind bars if convicted.
The construction of Vostochny space center, due to become Russia's main launch site, began in 2012. The first launch vehicle operation was carried out on April 28, 2016.