Russian Supreme Court dismisses U.S. energy drinks producer's Moncler brand appeal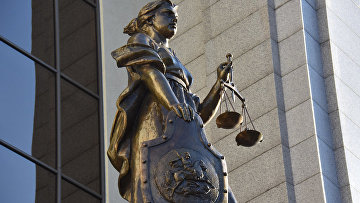 10:55 11/01/2019
MOSCOW, January 11 (RAPSI) – The Supreme Court of Russia has upheld previous rulings dismissing objections of the U.S. energy drinks producer Monster Energy Company concerning legal protection of Moncler clothes and accessories brand, according to court records.
In November, Russia's Intellectual Property Court (IP Court) also dismissed the company's objections.
According to the claimant, Moncler brand is confusingly similar to its energy drinks brands.
Nevertheless, yet in August the court said there was neither a probability of the brands confusion due to the lack of their phonetic, graphical, or semantic similarity, nor misinforming consumers as to the identity of manufacturers of respectively branded products. Later, the IP Court dismissed a cassation petition filed by the U.S. producer.
The energy drinks company insisted there was a phonetical and visual similarity of words Moncler and Monster. Moncler s.p.a. in turn informed the court that the brand was created out of the first three letters of the name of French commune Monestier-de-Clermont and had nothing in common with the pronunciation of word Monster. Moreover, Moncler claimed it was an internationally known manufacturer of clothes, including those for sports, and enjoyed strong market reputation. Moncler also said consumers across the world, including Russia, recognized its brand.
The IP Court Collegium found the U.S. producer's arguments unconvincing and upheld an earlier court ruling.