Investigators reveal more assets of jailed Moscow Region district ex-head worth $33 mln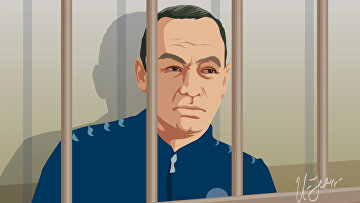 15:56 18/01/2019
MOSCOW, January 18 (RAPSI) – Investigators have received evidence that ex-head of the Moscow Region's Serpukhov District Alexander Shestun charged with abuse of power owns land plots worth 2.2 billion rubles ($33 million) aside from other assets found earlier, the Investigative Committee's press service reports Friday.
On Thursday, prosecutors filed a lawsuit with the Moscow Regional Court seeking to forfeit property allegedly purchased by Shestun for illegal income. These assets are preliminary estimated at 10 billion rubles ($150 million), and this property status does not correspond to his income, according to the Prosecutor General's Office.
The former official is the owner of 676 real estate items in the Moscow Region's Serpukhov district, 2 recreation facilities and 22 cars, prosecutors claim.
Shestun has registered his property in the name of his relatives or trustees to evade declaration and suppression of his actual material position. Some property items have been sold, and the funds received have been converted to his own use or the use of his cronies, according to the prosecution.
Case papers read that between 2008 and 2014 the Serpukhov District administration headed by Shestun illegally transferred four land plots in a local village to the company Center. Damage caused by these actions was estimated at 62 million rubles (about $925,000), investigators claim. Shestun was put in detention.
Ex-official pleads not guilty. He could face up 10 years in prison if convicted.