Alleged Kuindzhi painting thief appeals against detention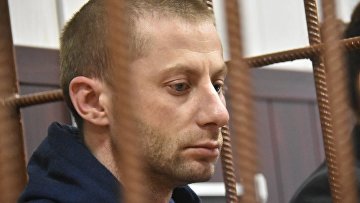 17:05 31/01/2019
MOSCOW, January 31 (RAPSI) - Denis Chuprikov charged with stealing a painting by prominent Russian artist of Greek origin Arkhip Kuindzhi from the Tretyakov Gallery on Thursday lodged an appeal against his detention, the spokesperson of Moscow's Tagansky District Court Yulia Sukhinina told RAPSI.
On January 29, the court put Chuprikov in detention until March 27. The defendant asked the court to place him under house arrest. He also refused to give testimony. The man said that he had no criminal charges pending against him earlier.
Investigators, however, said in court that Chuprikov had unidentified accomplices and claimed it impossible to choose a restrictive measure different from detention for him.
The 31-year old Chuprikov was arrested in the Moscow Region on January 28. The work "Ai Petri" was also found and seized from a project under construction in the Moscow Region's Odintsovo District.
According to police, the man committed the crime from mercenary motives. In 2018, the defendant was arrested by police on suspicion of drug possession. By the moment of his current arrest, he was under travel restrictions.
Kuindzhi painted "Ai Petri. Crimea" depicting a mountain in the Crimea peninsula in 1908.
The work was stolen from Moscow's Tretyakov Art Gallery on January 27. The alleged thief could face up to 15 years if convicted of stealing the painting.