Corruption sentence of ex-deputy governor of Vologda Region reduced by 1.5 years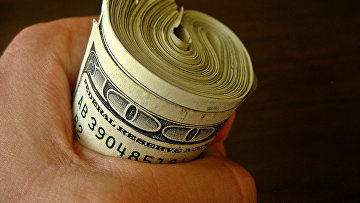 12:44 11/02/2019
MOSCOW, February 11 (RAPSI) – The Vologda Regional Court on Monday reduced sentence given to ex-deputy governor of the region Nikolay Guslinsky for taking bribes from 8 to 6.5 years in prison, RAPSI learnt from the United press service of Vologda Region courts.
Moreover, the court decreased fine imposed on the defendant from 84.7 million rubles ($1.3 million) to 39.5 million rubles (over $600,000).
The sentence was mitigated due to the double reduction of a bribery sum incriminated to Guslinsky, the statement reads. During the hearing of the defense appeal the court unfiled a bribe under the guise of financing the construction of a residing building and several other structures from the initial sentence. According to an expert evaluation, the sum of items in bribe including an apartment, BMW car and a garage was reduced from 16.9 to 7.9 million rubles.
However, the court granted a prosecutor's motion and prohibited the defendant from holding official posts for two years. A three-room apartment in Vologda received by Guslinsky as a bribe was forfeited to the State.
A first-instance court earlier sentenced Guslinsky to 8.5 years in high-security prison and an 84.7-million-ruble fine for corruption. BMW X3, an indoor parking space, furniture, interior design items and home appliances have been seized.
According to court records, from 2012 to 2016, the defendant aided a local company in receipt of commercial credits and budgetary subsidies worth 270.7 million rubles (over $4 million) in exchange for the said bribes.