Ex-Moscow investigator, attorney to go to prison for corruption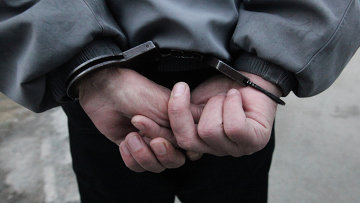 15:59 13/02/2019
MOSCOW, February 13 (RAPSI) – Ex-deputy chief of a Moscow district's police investigation department Maxim Zaytsev and attorney Yelena Sidorenkova have been sentenced to 7.5 and 5.5 years in prison respectively for taking bribes, the Investigative Committee's Moscow Directorate reports Wednesday.
Additionally, the former investigator has been fined 4 million rubles ($61,000), deprived of his Major of Justice rank and prohibited from holding police posts for 5 years. The lawyer has been fined 4 million rubles and barred from practicing law for 4 years.
According to investigators, in July 2017, Zaytsev promised a defendant in a criminal case over psychotropic sale to help him escape prosecution in exchange for 200,000 rubles ($3,000). He induced Sidorenkova to be a bribery intermediary.