Court upholds Russia's antimonopoly watchdog decision in debt collection case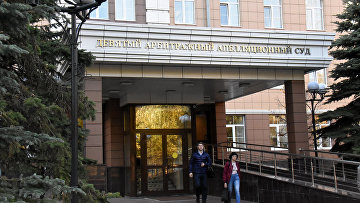 17:29 27/02/2019
MOSCOW, February 27 (RAPSI) – The Ninth Commercial Court of Appeals has upheld the decision of the Federal Antimonopoly Service (FAS) imposing a fine on a legal company for inappropriate advertising of debt collection services.
According to a FAS statement, Pravovoy Sovet company was not licensed to provide such services; nevertheless, it had disseminated a respective advertisement via Yandex.
Earlier, FAS has found that the company was not among the legal entities authorized to collect outstanding debts from physical persons, which are to be listed in a special register.
The antimonopoly watchdog fined Pravovoy Sovet 100,000 rubles (about $1,500 at the current exchange rate) under an administrative procedure. In December 2018, the Moscow Commercial Court upheld the FAS decision.