Russian Prosecutor General asked to check legality of entrepreneurs' detention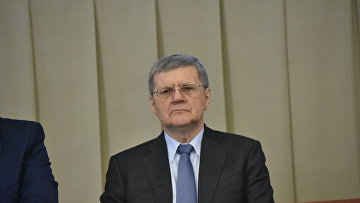 13:04 25/03/2019
MOSCOW, March 25 (RAPSI) – Russian business ombudsman Boris Titov has asked Prosecutor General Yury Chaika to organize a check for the legality of continuous detention of several entrepreneurs, the ombudsman's press service reports Monday.
According to Titov, investigators' arguments that defendants could not be released from detention are often unfounded.
In his letter to Chaika the ombudsman named criminal cases against several businesspersons held in detention for more than a year because of the law enforcement red-tapery.
Titov has repeatedly applied to Russian authorities over businessmen's detention. In particular, he asked President Vladimir Putin and Prosecutor General Yury Chaika to render assistance in the release of elder and diseased entrepreneurs, who had been put in detention on charges of economic crimes, in January 2018. The ombudsman in his request pointed out that a lot of detainees suffered from illnesses that did not allow them to stay in detention.