Mother of little girl left home alone to stay detained until May 10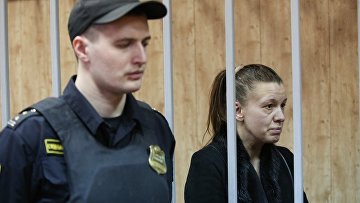 11:59 27/03/2019
MOSCOW, March 27 (RAPSI) – The Moscow City Court on Wednesday upheld a lower court's ruling on detention of Irina Garashchenko, who had left her 5-year old daughter alone in her apartment, RAPSI reported from the courtroom.
The defendant's appeal to put her under house arrest was therefore dismissed. The woman will stay jailed until May 10.
Garashchenko is accused of attempted murder. During interrogation the woman called herself a single mother and said that she had left her daughter home alone as she had to go to work.
According to investigators, on March 10, rescue service officers rescued a girl of five from one of the flats in a residential house in north Moscow. It was established that the child, who had no social skills, was alone in the apartment choked with trash. The girl was taken to hospital.