Bulgarian national detained by Russian court on precious metal smuggling charges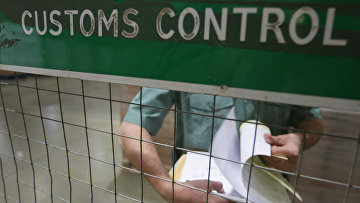 15:37 04/04/2019
MOSCOW, April 4 (RAPSI) – A court has ordered detention of a Bulgarian citizen involved in a criminal case over illegal traffic of more than 13 kg of precious metals, the press service of Russia's Investigative Committee reports Thursday.
Two other defendants have been detained as well.
According to investigators, on March 28, a citizen of Bulgaria acting in Moscow's airport Sheremetyevo within an organized criminal group along with a transport police officer and one Russian national moved illegally precious metal wares weighing over 13 kg worth at least 11 million rubles (about $170,000) across the customs border.
Charges have been brought against all the defendants.