Ex-Bank of Moscow managers charged with $225 mln embezzlement to be tried in absentia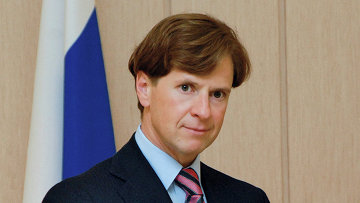 11:27 26/04/2019
MOSCOW, April 26 (RAPSI) – Prosecutors have forwarded a 14.5-billion-ruble embezzlement (nearly $225 million) case against ex-top managers of the Bank of Moscow to court for the trial in absentia, the Prosecutor General's Office of Russia reports Friday.
Indictment has been approved against ex-president of the Bank of Moscow Andrey Borodin, his former first deputy Dmitry Akulinin, vice-president Alexey Sytnikov and their subordinates Dmitry Stroganov and Boris Shemyakin, the statement reads.
The case will be heard in absentia as the defendants fled abroad. Russia's requests for their extradition have been dismissed.
Investigators believe that Borodin along with his accomplices embezzled over 14.5 billion rubles from the Bank of Moscow between 2008 and 2011 by granting knowingly unrecoverable loans and making loss forex trading transactions through companies controlled by them.
Borodin, whose Bank of Moscow functioned as the capital's chief investment vehicle under its then-mayor Yury Luzhkov, fled to the UK in 2011. In November 2011, the Russian Interpol bureau put Borodin and Akulinin on the international wanted list. In March 2013, Borodin was granted political asylum in the UK.
In 2016, Moscow's Meshchansky District Court sentenced former top managers of the bank Konstantin Salnikov and Alla Averina to 4.5 and 4 years in prison respectively for embezzling over 1 billion rubles (about $15.6 mln) from the bank. Later, the Moscow City Court reduced prison term for Salnikov to 4 years.