Bribery case against ex-penitentiary official forwarded to prosecutors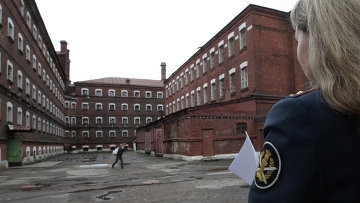 14:57 29/04/2019
ST. PETERSBURG, April 29 (RAPSI, Mikhail Telekhov) – A criminal case against ex-deputy director of the Federal Penitentiary Service (FSIN) Nikolay Barinov charged with receiving about 110 million rubles (about $2 million) in bribes during the construction of a detention center has been forwarded to prosecutors for approving indictment, the United press service of St. Petersburg courts has told RAPSI.
Detention of the defendant has been extended until May 25. Barinov has pleaded guilty.
According to investigators, between May 2007 and December 2012, Barinov acting as the FSIN deputy director and supervisor of building a detention facility in St. Petersburg, regularly received bribes from top managers of firms engaged in the construction.
In particular, he promised two businessmen, Ruslan Khamkhokov and Viktor Kudrin, to assist in the execution of necessary documents on rendered services for the money reward in the amount of not less than 12% of each funds transfer of funds allocated for the work performance to the companies' accounts. The construction companies' heads transferred the money through ex-deputy chief of the FSIN St. Petersburg and Leningrad Region directorate Sergey Moiseyenko.
Allegedly, Barinov received around 110 million rublesin total.
Khamkhokov and Kudrin, who stand charged with corruption and economic crimes, as well as Moiseyenko charged with bribery and murder organization, have been earlier put in detention.