Ex-republican vice prime minister gets 8 years for abuse of office, fraud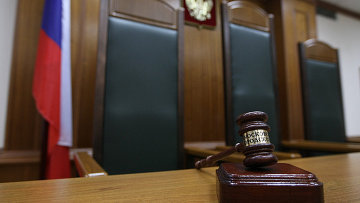 15:05 16/05/2019
MOSCOW, May 16 (RAPSI) – Ex-first deputy of the Kalmykia Republic Government Chairman Petr Lantsanov has been sentenced to 8 years behind bars for abuse of office and fraud, RAPSI has been told in the Investigative Committee.
Additionally, Lantsanov has been fined 500,000 rubles (about $8,000).
According to investigators, from August 2011 to July 2012, the defendant abused his authority by ordering more than 400 republic's agricultural producers to transfer upwards of 20% of budget subsidies they had received for reimbursement expenditures connected with the purchase of cattle food to the agricultural holding Marble Meat of Kalmykia.
Moreover, Lantsanov has fraudulently stolen over 25 million rubles (about $400,000) designated for the reconstruction of one of the republican agricultural complexes, investigators have claimed.