Ex-CEO of Siberian air carrier sentenced to 4 years for corruption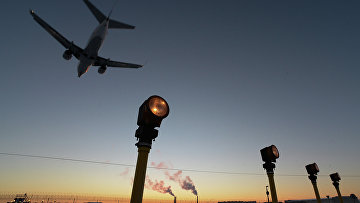 11:50 17/05/2019
MOSCOW, May 17 (RAPSI) – A court sentenced a former CEO of KrasAvia passenger airline based in Krasnoyarsk, Siberia, to 4 years in prison for taking bribes, the press service of Russia's Prosecutor General's Office reports Friday.
Additionally, the he was fined 8 million rubles (about $125,000) and prohibited from taking public posts for 3 years, the statement reads.
The West Siberian transport investigators opened a corruption case against a top manager of KrasAvia in December 2017.
The court found that from July 2016 to November 2017 the defendant acting as the airline's Director General received over 4 million rubles (over $60,000) in bribes from commercial organization for assistance in selecting a supplier during the air enterprise's organizational buying.
Reportedly, the convicted ex-top manager of KrasAvia is Valery Mordan.