Russian scientist charged with treason to stay in detention for 2 more months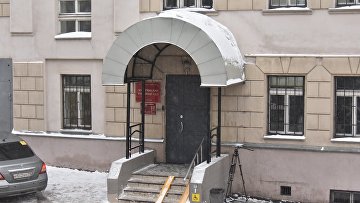 17:48 17/05/2019
MOSCOW, May 17 (RAPSI) - The Lefortovsky District Court of Moscow on Friday extended detention of Viktor Kudryavtsev, a 74-year-old scientist of the Central Research Institute for Engineering Technology (TsNIImash) charged with treason, until July 20, RAPSI reported from the court.
The hearing was held behind closed doors upon a prosecutor's petition.
On Friday, Kudryavtsev was discharged from a hospital where he was placed for health examination following a decision of the European Court of Human Rights (ECHR). According to his attorney Ivan Pavlovov, ECHR obliged Russian authorities to conduct a medical examination of Kudryavtsev in a clinic independent of the penitentiary system. However, the lawyer said that the hospital where the researcher was placed in, did not fully meet the criteria specified in the ECHR ruling.
In March, the Lefortovsky District Court of Moscow extended detention of Kudryavtsev until May 20.
Earlier, Pavlov told RAPSI that investigators banned visits to the researcher after Kudryavtsev refused to make a deal with them envisaging guilty plea and testifying against his student.
Kudryavtsev is accused of disclosure of classified information to the Belgian Von Karman Institute for Fluid Dynamic, his another attorney Yevgeny Smirnov told RAPSI previously. Investigators claim that the researcher has transferred information via email from an unmarked computer. However, the scientist has not worked with such secret documents since late 90s, according to the lawyer.
The researcher pleaded not guilty and refused to testify in the case, Smirnov added.