Alleged mastermind of attempted murder of Volgograd Region governor arrested in Moscow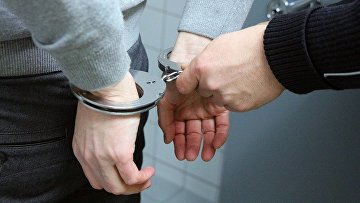 12:49 24/05/2019
MOSCOW, May 24 (RAPSI) – An alleged mastermind of the attempted murder of the Volgograd Region governor Andrey Bocharov and his family has been arrested in Moscow, the Investigative Committee's press service reports.
Eugeny Remezov will be convoyed to Volgograd soon for investigative actions, the statement reads.
According to case papers, at the late nights of November 16, 2016, unknown persons broke into a private residence in one of the districts of Volgograd used by the governor and his relatives and attempted to fire the house. Law enforcement officers identified persons involved in the crime. They announced that the arson was committed by five members of a gang led by ex-tenant of the city's Central market Remezov.
Yet in 2003, Remezov locally known as an accomplished businessman and a crime boss concluded a profitable contract on the lease of nearly 16,500 square meters at the market main municipal market in the city; he underleased the said sales premises and got a vast profit in return. Bocharov began undertaking active measures to transfer the leased property back into the municipal ownership, the statement reads.
When Remezov lost all legal battles, he decided to neutralize the governor, ordered members of his gang to kill Bocharov and fled Russia at that time to have therefore an alibi, investigators claim.
One of Remezov's accomplices left for the U.S. two years ago where he was later sentenced of a crime committed there. Two more members of the gang are currently serving prison terms for inflicting grievous bodily harm to a businessman at the direction of Remezov, according to the investigation.