Sentence of Russian ex-construction official in $15mln embezzlement case mitigated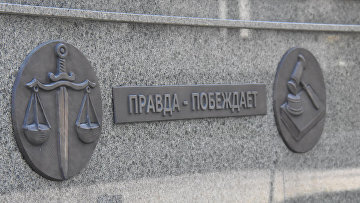 13:20 06/06/2019
MOSCOW, June 6 (RAPSI) – Sentence of ex-first deputy director of the Federal Agency for Special Construction (Spetsstroy) Alexander Zagorulko convicted of embezzling over 1 billion rubles (about $15 million) was reduced from 8 to 6 years on Thursday, RAPSI reports from the Moscow City Court.
Moreover, the court decreased the fine imposed on Zagorulko to 700,000 rubles and prohibited him from holding certain posts for 2.5 years.
In March, the Moscow Shcherbinsky District Court sentenced to 8 years behind bars and a 10-million-ruble (about $152,000 at the current exchange rate) fine.
According to the investigation, between September 2013 and December 2015, within construction and major repairs of three Defense Ministry's facilities Zagorulko and his accomplices including ex-deputy director of Spetsstroy Alexander Buryakov, and subcontractors Kadyr Karakhanov, Vakha Artsygov and Arsen Oshakbayev embezzled over 1 billion rubles by preparing and submission of documents containing false information of volume and quality of the fulfilled works to a customer.
Moreover, according to case papers, in the summer of 2014, Zagorulko received through an intermediary Lexus LX 570 worth over 4.5 million rubles as a bribe.
Buryakov has been sentenced to 4 years and 9 months behind bars and a 600,000-ruble fine.