Leningrad Region ombudsman seeks to cease convicts' transfers to other regions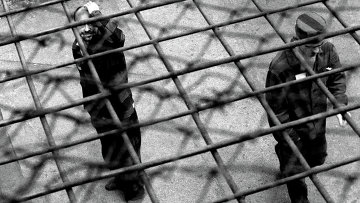 13:25 07/06/2019
ST. PETERSBURG, June 7 (RAPSI, Mikhail Telekhov) – Ombudsman of the Leningrad Region Sergey Shabanov has asked the Federal Penitentiary Service's director Gennady Kornienko to give up on the practice of transfer of convicts, whose sentence has not taken effect, to detention centers in other regions, the rights commissioner's press service reports.
According to the ombudsman's office, in the last two years the penitentiary directorate for St. Petersburg and Leningrad Region applies transfer of convicts to Russia's Murmansk, Kirov and Vologda regions in its practice. After sentence becomes effective convicted defendants are being returned to the Leningrad Region to be further transferred to colonies for serving their terms, the statement reads.
Shabanov insists that such transfers violate convicts' rights to meetings with relatives and defense.