Number of cases over obstruction of business rises by 40% - prosecutors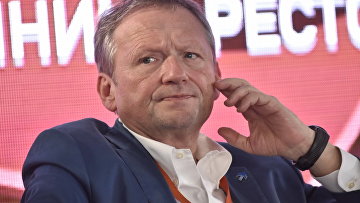 11:43 11/06/2019
MOSCOW, June 11 (RAPSI) – The number of criminal cases opened over obstruction of legal business activities increased by 40% in 2018, First Deputy Prosecutor General Alexander Buksman told Russian business ombudsman Boris Titov.
In total, 101 cases over obstruction of business were launched last year.
According to prosecutors, business obstruction cases are mostly opened over illegal actions of authorities by providing land plots for rent or ownership, economic entity audit malpractice, illegal refusal to grant subsidies or material support to economic entities and violation of law concerning procurement for material support of national and local needs.
Titov backed up increase in the number of such cases. However, he said that these crimes are qualified as minor and the period of limitation for the institution of criminal proceedings is only 2 years; that's why lots of such cases result in relief from criminal responsibility because of the expiration of the statute of limitations.
According to the business ombudsman, in 2018, there were 137 pending cases; only 79 of them were investigated and 43 cases reached court. Moreover, he noted that the most severe punishment for the obstruction of legal business activities is usually a suspended sentence.