Russian colonel fined $2,000 for abuse of office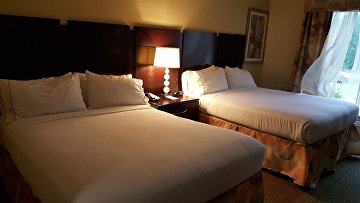 14:45 13/06/2019
MOSCOW, June 13 (RAPSI) – The Reutov Garrison Military Court in the Moscow Region convicted ex-head of the paraborne service of one of the National Guard's military units, colonel Yevgeny Smotrov of abuse of authority and fined him 120,000 rubles (about $2,000), the Investigative Committee's website informs.
Moreover, the court granted the military unit's claim against the defendant and ordered him to pay the plaintiff over 9.7 million rubles ($150,000) in compensation for material damage caused, the statement reads.
According to investigators, from 2015 to 2017, the unit's military personnel seven times participated in training sessions at a depot aerodrome in the Moscow Region's Serpukhov District. During these training periods they lived in a hotel by 3-4 people in a room. Following the training sessions Smotrov every time ordered the military personnel to make out false advance reports and joined fictious documents to them, reading that each serviceman leaved in a single room. Based on these reports, the state transferred over 9.7 million rubles to the military unit, investigators stated.
As part of the investigation, a land plot and Mitsubishi Outlander totaling to nearly 3 million rubles belonging to Smotrov were seized.