Owner of major Russian car dealer suspected of $63.5 mln embezzlement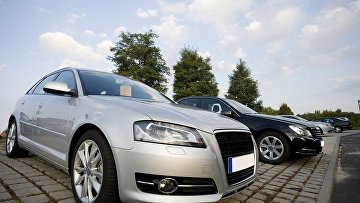 15:58 27/06/2019
MOSCOW, June 27 (RAPSI) – A criminal case has been opened against founder and owner of Rolf, one of the biggest automotive dealers and vehicle importers in Russia, Sergey Petrov, and some other top managers of the group of companies.
They are suspected of obtaining 4 billion rubles ($63.5 million) under false pretences with the use of consciously forged documents, the Investigative Committee's press service reports.
According to investigators, in 2014, Petrov owning Russia's Rolf, Rolf Estate, in violation of the law on currency regulation and currency control conspired with other top managers of the companies to illegally transfer proceeds of Rolf activity to the accounts of his Cypriot Panabel Limited firm. To realize their plan the suspects allegedly prepared a consciously forged contract on the purchase of Panabel Limited stock by Rolf Estate at wildly inflated price of 4 billion rubles. Then they transferred the money from Rolf account to the account of the Cypriot company in an Austrian bank, investigators claim. Later, Petrov received the money through foreign firms controlled by the businessman, the statement reads.
Searches have been conducted in Rolf offices in Moscow and St. Petersburg and at the defendants' premises.