Banker, ex-lawyer accused of bribing Zakharchenko to be held in detention till October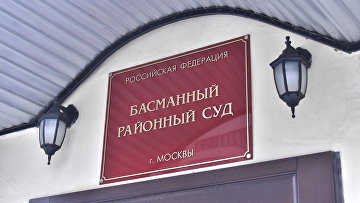 15:53 02/07/2019
MOSCOW, July 2 (RAPSI) – Moscow's Basmanny District Court extended on Tuesday detention of a board member of Interprogressbank Valery Markelov and ex-attorney Victor Belevtsov, who had allegedly given a 1-bilion-ruble ($15.3 million) bribe to ex-Russian anti-corruption official Dmitry Zakharchenko, RAPSI reported from the courtroom.
They will stay detained until October 1.
According to investigators, between 2007 and 2016, Markelov gave over 1 billion rubles as a bribe to Zakharchenko through Belevtsov.
In June, Moscow's Presnensky District Court sentenced Zakharchenko to 13 years in high-security prison for corruption. Additionally, he was fined 117 million rubles, stripped of his police colonel rank and prohibited from holding law enforcement posts for 2 years.
The court found Zakharchenko guilty of two counts of corruption charges.
However, the court acquitted him of a $800,000 bribery count. The court held that these charges against the defendant were not proven. Investigators claimed that in 2014 Zakharchenko and his accomplice initiated audit of restaurant business. The check was completed when Zakharchenko received $800,000 from a businessman, they insisted.
Ex-Russian anti-corruption official was arrested on September 8, 2016. During searches at his sister's apartment law enforcement officers found around 9 billion rubles ($140 million). He denied any relation to the seized funds.