Executive of Russian Highways company suspected of abuse of office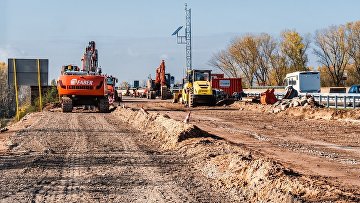 15:00 04/07/2019
MOSCOW, July 4 (RAPSI) – A criminal case was opened against a director of the Russian Highways State Company (Avtodor) over alleged abuse of office during construction of the Moscow Region's Central Ring Road, Prosecutor General Yury Chaika told journalists on Thursday.
There are no official comment statements concerning the suspect's identity. However, until late winter Avtodor was headed by Sergey Kelbakh.
The Central Ring Road is a toll highway to be built in the Moscow Region. Its construction began in 2016 and was expected to be completed in 6-9 years. The construction term backlog was explained by the infrastructure development for the 2018 FIFA World Cup.