Detention of one more FSB officer involved in robbery case upheld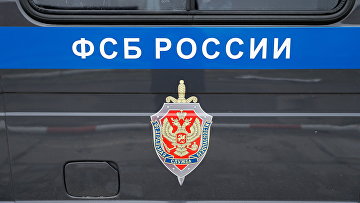 18:28 17/07/2019
MOSCOW, July 17 (RAPSI) – On Wednesday, detention of the Federal Security Service's (FSB) captain Vladimir Urusov, one of the defendants in a case over robbery and 136-million-ruble embezzlement (over $2 million), was upheld, RAPSI reports from the Moscow District Military Court.
The accused, who pleaded guilty in part, asked the court to choose a non-custodial restrictive measure for him.
Earlier, the court dismissed an appeal filed by another defendant, FSB senior lieutenant Arthur Vlasov, against detention despite the admission of guilt and voluntary surrender.
By contrast, one more defendant, who wrote an application for voluntary surrender and confession, Khetag Margiyev was placed under house arrest.
In total, there are seven defendants. According to information in the public domain, the FSB officers under the pretense of active search measures have stolen at least 136 million rubles (over $2 million) from an office of the bank Metallurg. Muscovite Alexander Yumaranov has been recognized as victim in the case.