Former Russian penitentiary officer charged with jade theft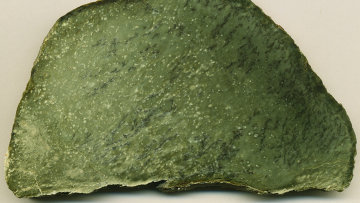 11:38 23/07/2019
MOSCOW, July 23 (RAPSI) – A former penitentiary employee from the Irkutsk Region has been charged with stealing a semi-precious nephritic stone, the Investigative Committee's press service reports.
According to the news release, in December 2018, bailiffs seized 213 kilos of illegally extracted jade from an individual in Usolye Sibirskoe town. The seized axe stones were placed in one of the office rooms. On the night of January 2 to 3, unknown persons entered the room and stole the valuable mineral worth nearly 1 million rubles (about $16,000), the statement reads.
Investigators believe that a bailiffs' driver and his relative, then penitentiary officer, were involved in the theft.
The defendants were fired. During the questioning the men told investigators that they hid the mineral in a water well. They wanted to sell the stolen nephritic stone but never got a chance, according to the Investigative Committee.