Ukrainian man's sentence for inciting Russian girl to terrorism upheld by Supreme Court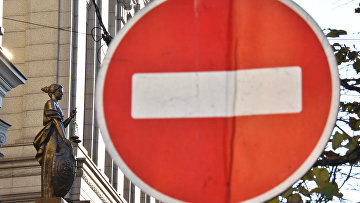 17:19 23/07/2019
MOSCOW, July 23 (RAPSI) – The Supreme Court of Russia on Tuesday upheld a 6-year prison sentence of Ukraine's national Pavel Gryb for inducing a Russian schoolgirl to commit a terrorist attack, RAPSI reports from the courtroom.
The court therefore dismissed an appeal of the defendant, who sought his sentence to be mitigated.
Gryb was convicted and sentenced in March. The North Caucasus District Military Court found him guilty of facilitating terrorist activities.
According to investigators, from March 27 to May 15, 2017, the man persuaded and called through the Internet a girl living in Sochi to commit a terrorist attack during a graduation party on June 30 and then to leave Russia. Gryb pleaded not guilty.