Moscow court upholds order for seizure of assets of former minister Abyzov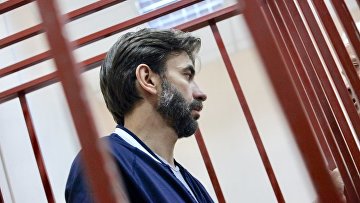 14:41 05/08/2019
MOSCOW, August 5 (RAPSI) – The Moscow City Court has ordered that 437 million rubles (about $6.7 million) held in two bank accounts owned by former government minister Mikhail Abyzov be kept seized, RAPSI reports from the courtroom.
The Basmanny District Court of Moscow ordered the seizure of the funds on April 1 along with real estate owned by Abyzov, including two land plots and two cottages in the Moscow Region, three flats, four rooms and a car parking spot in Moscow.
Moreover, the Moscow City Court in July upheld a lower court's decision to seize 925 million rubles (nearly $15 million) held in eight bank accounts of six firms allegedly linked to former minister.
Finally, the Preobrazhensky District Court of Moscow issued an order in July allowing to seize shares of a number of companies owned by Abyzov, with estimates ranging from 10 to 19 billion rubles ($159 – 300 million).
The former government minister was charged with organizing a criminal group and embezzling 4 billion rubles ($62 million) with co-conspirators from two energy companies supplying electricity to Siberia.
Investigators claim that the alleged crimes were committed between April 2011 and November 2014 while the alleged embezzled sum were taken out of the country.
A Moscow court ruled in March that Abyzov should be held in a pre-trial detention facility.