Detention of five more 27 July riots case defendants upheld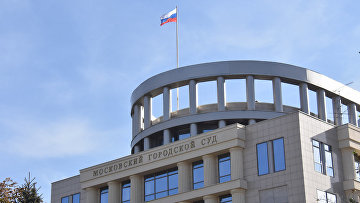 16:17 15/08/2019
MOSCOW, August 15 (RAPSI) – The Moscow City Court on Thursday upheld a lower court's ruling to place five alleged participants of the riots, which occurred in Moscow on July 27, in detention, the court's press service told RAPSI.
The court dismissed appeals filed by Yegor Zhukov, Kirill Zhukov, Vladislav Sinitsa, Daniil Konon and Alexey Minyaylo against the restrictive measure.
On Wednesday, the court dismissed appeals of another four defendants, Sergey Abanichev, Vladislav Barabanov, Samariddin Radzhabov, Ivan Podkopayev.
The men are charged with participating in riots; some of them are also accused of using violence against a representative of authority.
Unauthorized rallies in support of candidates seeking to become lawmakers of the Moscow State Duma but refused registration by the Election Commission were held on July 27 and August 3 in central Moscow. Over 1,000 people were arrested for various violations as a result.
Following the 27 July rally, the Investigative Committee opened a criminal case over mass riots. Investigators believe that the protest action was held with the use of force against representatives of authority.
Several well-known opposition figures including Alexey Navalny, Dmitry Gudkov, Ilya Yashin were arrested and put in detention for alleged organization of an unauthorized rally.