Ex-managers of Russian bank to stand trial on $25.5 mln embezzlement charges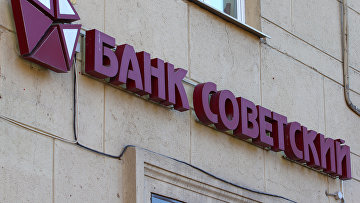 17:00 15/08/2019
ST. PETERSBURG, August 15 (RAPSI, Mikhail Telekhov) – A 1.7-billion-ruble ($25.5 million) embezzlement case against managers of Sovetsky bank has reached the Vyborg District Court of St. Petersburg for hearing, RAPSI has learnt in the press service of the Prosecutor General's Office.
According to prosecutors, indictment has been approved against two men, Oleg Fedorov and Alexander Ivanov.
Investigators claim that from 2013 to 2015 top managers and ordinary employees of the bank stole over 1.7 billion rubles. The accomplices provided knowingly unrecoverable loans and transferred the money to the accounts of firms under their control.
Ivanov and Fedorov are currently in detention.
Investigation into other 10 defendants including a former top manager of Sovetsky bank Kirill Laskin, who was also CEO of the credit agency Collector 19 through which the money was embezzled, according to the statement.