Ex-head of Moscow Region's Klin District charged with $650k embezzlement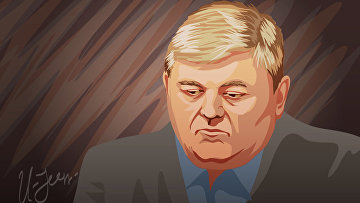 12:53 19/08/2019
MOSCOW, August 19 (RAPSI) – Investigators have charged ex-head of the Moscow Region's Klin District Alexander Postrigan, who stands accused of abuse of power and forgery, with embezzling at least 43 million rubles (about $650,000), the Investigative Committee's press service reports.
Investigators believe that Postrigan acting as the Moscow Region's district administration head assisted by his relatives and affiliated persons illegally obtained the property ownership of several municipal objects including non-resident premises, a commercial building and land plots.
The accomplices caused damage estimated at nearly 43 million rubles to the municipal settlement, the statement reads.
Currently, Postrigan is in detention as part of another case.
According to Russia's Investigative Committee, between 2011 and 2013, Postrigan being the head of the Klin District's administration, signed a dwelling-house operation commencement act in in breach of law. However, investigators believe that the defendant knew for a fact that the required works were not executed onsite and that there was a material inconsistency of the constructed facility to the planning documentation.
The building was commissioned, and people became inhabited there upon a program on removal from dilapidated housing. By now, defects that may lead to the building damage have been found, investigators claim.
The Prosecutor General's Office of Russia have filed a lawsuit with the Moscow Region's Klin City Court demanding forfeiture of Postrigan's assets in the amount of 9 billion rubles (about $140 million). The assets include 1,699 items of property including apartments, land plots, a recreational compound and others in the cadastral value of at least 4.3 billion rubles, 4 cars totaling to 9.4 million rubles and monetary funds worth 4.7 billion rubles, according to prosecutors.
Prosecutors believe that ex-official used his job position for personal profit.