Detention of former Russian geological official in fraud case upheld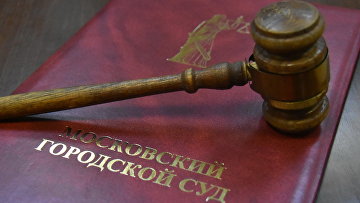 13:21 20/08/2019
MOSCOW, August 20 (RAPSI) – The Moscow City Court on Tuesday dismissed an appeal filed by ex-first deputy chief of the Russian State Geological Company (Rosgeo) Ruslan Gorring charged with fraud against extension of his detention until late October, RAPSI reported from the courtroom.
The defendant's detention was extended for 3 months by Moscow's Babushkinsky District Court in late June.
Gorring was arrested in Moscow's Vnukovo airport in early March.
According to investigators, in 2011, ex-official, who then had another surname, was a defendant in a large-scale fraud case. However, he escaped after was charged and released under travel restrictions. He also changed his surname.
Nevertheless, later, he managed to make it to the upper post in Rosgeo wherefrom he was dismissed in late January after a scandalous video with Gorring talking obscenities and revealing his sexual relations with subordinates was released on the Internet.
The defendant could face up to 10 years behind bars if convicted.