Russian passenger charged with plane hijacking put in compulsory psychiatric care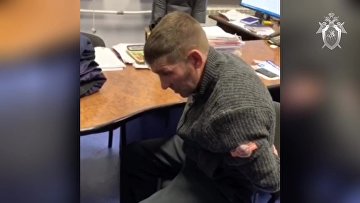 12:42 28/08/2019
MOSCOW, August 28 (RAPSI) – A Russian court has relieved Pavel Shapovalov, a passenger of an aircraft bound from the Siberian city of Surgut to Moscow charged with hijacking, from criminal responsibility, and ordered to put him in compulsory psychiatric care, a statement released on the Investigative Committee's website reads.
Earlier, Shapovalov, 41, has been in detention.
According to investigators, on January 22, Shapovalov threatening he was armed attempted to break into the air crew cabin and demanded to change the aircraft's course. A pilot-in-command adopt a decision to make a forced landing 300km short of its destination, in the city of Khanty-Mansiysk.
The passenger was charged with hijacking with the threat of violence. He was also ordered to undergo mental examination because medical inspection of the man showed no alcohol, drugs or other psychotropic substances in his blood.