Russian court to reconsider Azeri opposition blogger deportation case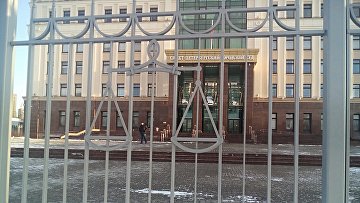 16:54 10/09/2019
ST. PETERSBURG, September 10 (RAPSI, Mikhail Telekhov) – The St. Petersburg City Court overturned a lower court's ruling on expulsion of Azeri opposition blogger and Azer Freedom TV journalist Elvin Isayev from Russia, RAPSI learnt in the Memorial human rights center on Tuesday.
The court released Isayev from a reception centre but ordered his case to be reconsidered.
During the hearing his lawyers received notification that the European Court of Human Rights (ECHR) granted their motion for interim measures and held that Isayev must not be sent to Azerbaijan in any way until September 24 as it may be dangerous for him as opposition figure, his attorney Olga Tseytlina said.
According to Memorial, Isayev was arrested in St. Petersburg on August 24. His Russian passport was seized. Migration services recognized the document as invalid.