Supreme Court of Russia upholds sentence of nine terrorist group members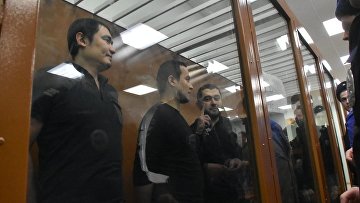 16:44 26/09/2019
MOSCOW, September 26 (RAPSI) – The Supreme Court of Russia on Thursday dismissed appeals lodged by nine members of Hizb ut-Tahrir terrorist organization banned in Russia against their conviction and sentence, the court's press service told RAPSI.
In February, the Moscow District Military Court sentenced the defendants to prison terms ranging from 11 to 16 years. Three persons were found guilty of organizing a terrorist group, six others were convicted of participation in a terrorist organization.
Prosecutors asked the court to sentence three defendants to 17 years in high security prison and demanded 13 years for the others.
According to attorney Dagir Khasavov, three convicts pled not guilty but confirmed their Hizb ut-Tahrir membership. However, they do not regard the organization as terrorist. Other defendants denied involvement in Hizb ut-Tahrir.