Moscow court says motor insurer to pay $125,000 to footballer Smolov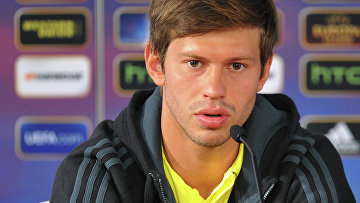 15:25 01/10/2019
MOSCOW, October 1 (RAPSI) – Moscow's Nikulinsky District Court has ruled that Alfastrakhovanie company is to pay just over 8 million rubles (about $125,000) to Moscow Lokomotiv FC forward Fedor Smolov to meet his claim seeking compensation of the costs of overhaul of the footballer's BMW vehicle, the court's press-service informs RAPSI on Tuesday.
The claim has been granted only in part; the final amount of compensation includes the costs of the repairs, the amount reflecting the loss of commodity value of the vehicle, penalties, fines, and the amount of state duty.
According to the case materials, the insurer refused to pay the amount of indemnity requested by the footballer, because he had left the scene of the traffic accident, in which the auto was damaged, citing the insurance agreement made with Smolov and disputing the amount of compensation sought saying it was not in compliance with the respective guidelines.
Smolov's lawyer insisted the footballer left the scene because of an emotional stress, but returned soon.
Earlier, a court in the city of Krasnodar in the Southern Russia, where the accident took place, revoked the footballer's driving license for one year because Smolov left the scene.